Experience wildlife, safari adventure, community and culture in the heart of Africa
Magical Africa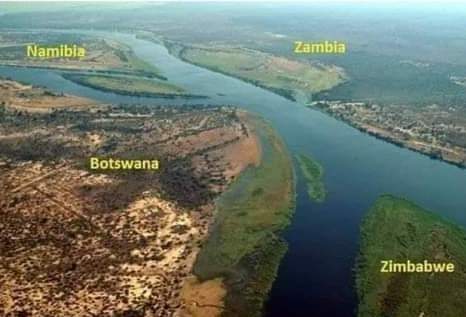 The Kazungula Quadripoint : the world's only point where 4 countries geographically meet.
…………………………………………………

NAMIBIA  –  THE LAND OF THE BRAVE
FORBES – AFRICA UNDISCOVERED' SERIE – AUGUST / SEPTEMBER • 2020 EDITION
Decades Of Bravery – Founded upon principles rooted in open- mindedness, courage and freedom, Namibia today stands strong and proud as a peaceful and stable democracy endowed with abundant natural resources and a prolific network of trade relations.
………………………………………………………
We cannot wait to welcome you back!
Namibia Will be ready for you!
……………………………………………………

KAZA in focus
The Kavango Zambezi Transfrontier Conservation Area (KAZA) is the world's largest transfrontier land-based conservation area.
Spanning the borders of five southern African countries – Angola, Botswana, Namibia, Zambia and Zimbabwe – covering an area of over 519000 sq km (200387 sq miles) and boasting three UNESCO World Heritage Sites, it's a treasure trove of natural and cultural wonders.