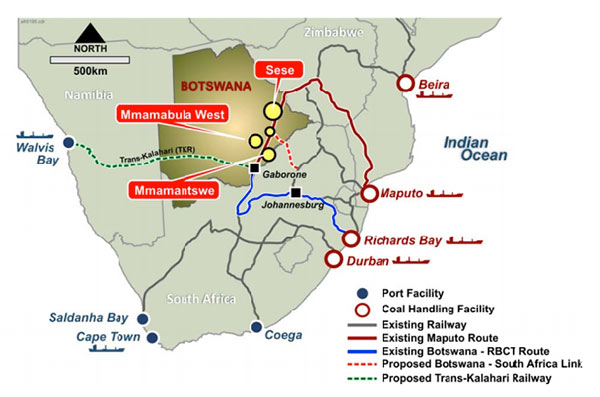 Expression of interest for funding the feasibility and development of the proposed Trans Kalahari Railway Line. The EOI invite potential investors to participate in the design, construction, financing, operation, maintenance and transfer of the project to the Member States. The EOI document can be downloaded at the website www.tkrpmo.com and enquiries may be directed to the email: procurement@tkrpmo.com
The closing date for the EOI is on the 8th of November 2023 at 10h00 Namibian local time.
The Governments of the Republic of Namibia and the Republic of Botswana entered into a Memorandum of Understanding (MOU) to facilitate the development of the Trans-Kalahari Railway Line Link in Namibia. In 2014 the two governments signed a Bilateral Agreement on the development of the approximately 1500km railway line, with its associated coal storage, conveying, loading and other ancillary facilities, as well as to unlock other economic enablers en-route or at the terminals.